Dear PM&L Theatre family,
Your wellness and safety is our highest priority. With local and national governments declaring a state of emergency due to the global coronavirus (COVID-19) pandemic, PM&L will be closed for all public events beginning March 16th, 2020 through April 13th, 2020. As such, we have canceled our upcoming performances of Ripcord, and ticket sales for our upcoming production of Angels in America: Millennium Approaches are on hold. Registration for our upcoming Stage Struck Youth Theatre production of The Little Mermaid Jr. is also on hold.
Ticketholders for the affected performances will be contacted to make appropriate arrangements. Please allow time for our limited staff to work through the logistics. Individual purchases for Ripcord that were made with a bank card or check, after January 31st, will be automatically refunded. Any questions regarding ticketing can be directed to [email protected] or by calling our box office at (847) 395-3055. Our staff will not be available for face-to-face transactions.
It is difficult to cancel weeks of performances without creating lasting hardship for PM&L. As a nonprofit theatre organization, we rely heavily on your support. Please consider donating back the value of your ticket (as a tax-deductible contribution) rather than asking for a refund.
We will continue to closely monitor the situation and will provide updates through our website and social media feed as details become available.
Thank you for your continued patience and patronage. Wishing you good health during these difficult times, and we hope to see you in our audiences again soon.
Sincerely,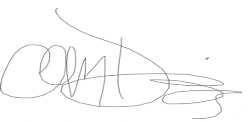 Christen M. Dominguez
President
Palette, Masque & Lyre, Inc.