Dear PM&L Theatre family,
I hope that you are safe and well. Thank you for your continued patience while we determine the safest way to move forward. After a long wait, we wanted to share an update with you, our loyal supporters. 
Our Board of Directors has made the difficult decision to officially end Season 59, without producing Ripcord, Angels In America, Annie and our StageStruck Summer Youth Production of The Little Mermaid, Jr. This will also delay the opening of our 60th Anniversary Season until 2021. While we miss you dearly, your wellness and safety is our highest priority. We will continue to assess the pandemic guidelines and will let you know if we are able to put on smaller productions, while we wait to reopen for full and safe audiences. We will announce new dates and performance details as soon as they become available.
If you have value remaining on your full season or mini passes for Season 59, we would like to offer you three options in regards to the remaining value on your Season 59 tickets. (Remaining values vary between $15-30 depending on the type of pass.)
Apply the remaining value to upcoming performances. This will be up to 2 shows depending on your remaining value. We hope to put on a few productions after the new year, as part of an interim Season. You can apply the remaining value to these performances, or to one of the first few performances when we are ready to fully open our doors.
Use the remaining value towards a credit for a Season Pass in the rescheduled Season 60 (2021-2022). This will be up to a two 2 show credit depending on your remaining value.
Consider gifting the remaining value of your tickets to PM&L. Your donation will help keep us running while we wait to get back on stage, because what we look forward to most is entertaining you and seeing you back in our audience again. 
If you would like to donate your tickets, we THANK YOU! Please email our box office at [email protected] and we will acknowledge your donation with a letter for tax purposes. If you prefer to utilize your credit towards a future purpose, you do not need to do anything at this time. When we communicate a future schedule of events we will include information regarding how to exercise your ticket credit. Any urgent concerns can also be directed to our box office email. 
We look forward to giving you the wonderful performances you expect from PM&L and are especially excited to eventually celebrate our 60th Anniversary with you. We will continue to provide updates through our website and social media feed as details become available. Thank you for your continued patronage and understanding. We are so thankful for your generosity. I wish you good health and safety. We hope to see you in the audience again soon!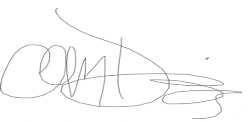 Christen M. Dominguez
President
Palette, Masque & Lyre, Inc.