The Musical Comedy Murders of 1940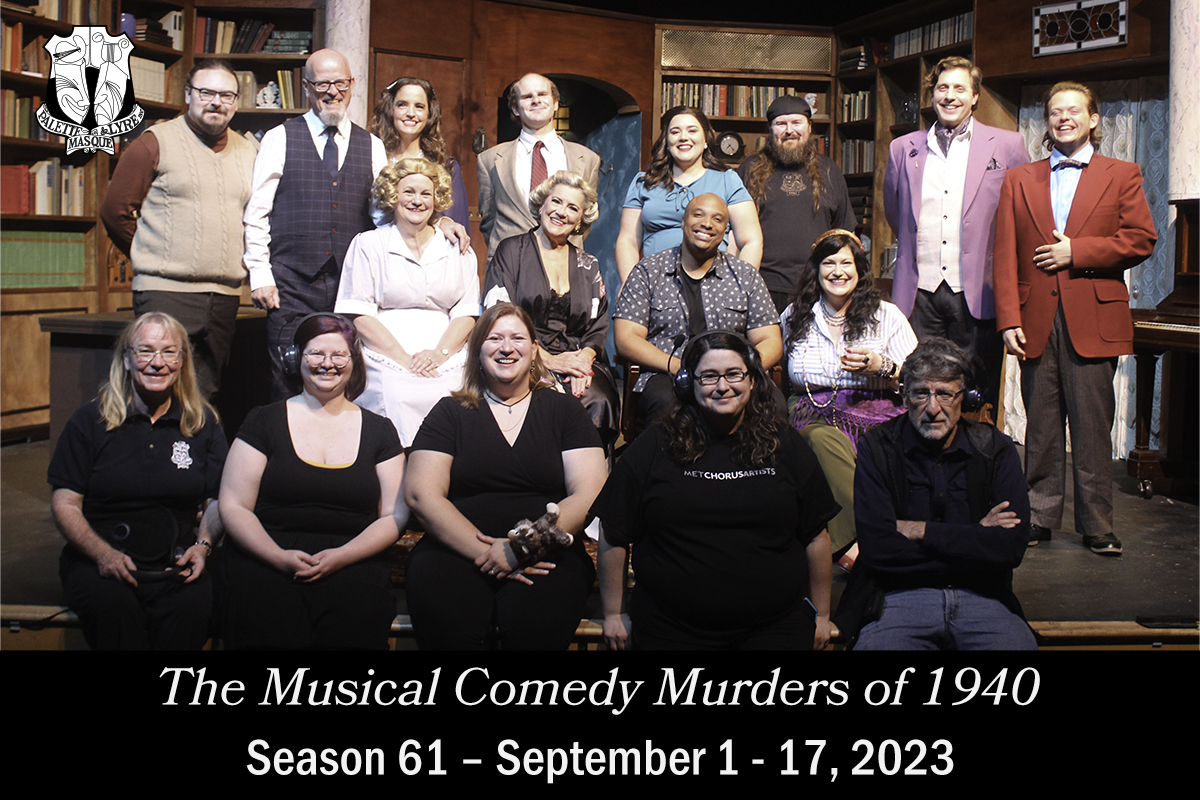 Whodunnit Meets Showbiz: Dive into a Mysterious Maze of Melodies, Mayhem, and Mirth!
Helsa Wenzel

Chris Jones

Elsa Von Grossenknueten

Lorrie Ferguson

Michael Kelly

Matthew Craig

Patrick O'Reilly

Jim Behr

Ken De La Maize

Isaac Armstrong

Nikki Crandall

Samantha Pinneo

Eddie McCuen

Nate Toledo

Marjorie Baverstock

Susie Perkowitz

Roger Hopewell

Nic Cicerale

Bernice Roth

Christen Dominguez
Author

Johhn Bishop

Original Music

Jeremy Landig

Director

Darius Russelle

Stage Manager

Becky Kavka

Producer

Adam Armstrong

Sound Design & Tech

Mike Kavka

Set Design and Builder

Mark Audrain

Costume Design

Lindsey Badtke

Photos

Gary Luz
Whodunits are a favorite and this one keeps the audience guessing with twists, turns, and red herrings. Set in December 1940 in a mansion somewhere in New York State, a wealthy theatre supporter has invited guests to dine. The show people asked to perform believe they are there to convince her to back their show. However, an unsolved set of murders surrounds the chosen few. A police detective is also among the guests. He wants to solve the mystery. A murder occurs once the party gets started add a snow storm then a power failure and mishaps run amuck along with potential killers.
The Musical Comedy Murders of 1940 is presented by special arrangement with Broadway Licensing, LLC, servicing the Dramatists Play Service collection.