New for Fall/Winter 2023-24
Registration Opens 8/21/2023!
PM&L Theatre is pleased to announce the return and expansion of our Stage Struck Youth Theatre program with a new Fall/Winter option! 
This program allows youths of all ages to participate in a real theatrical production with the goal of enriching their lives with unique experiences. The program culminates with a live performance of Frozen JR in January 2024.
About The Production
D
isney's
Frozen JR

–
Open to ages 7- 18.

Production Dates – January 12-14, 2024

Backstage positions are available as well for working on stage crew, assisting with creation of props or working in tech booth on sound, lights and projections.

About PM&L
As stated in the preamble to our bylaws:
The purposes for which the corporation is organized are: to promote the fine arts by producing plays, art exhibits, music concerts, musical comedies and instructing the same. PM&L, Inc. does not discriminate against any prospective member or participant because of his or her race, color, religion, sex, national origin, ancestry, age, order of protection status, marital status, physical or mental disability, military status, sexual orientation, pregnancy, or unfavorable discharge from military service.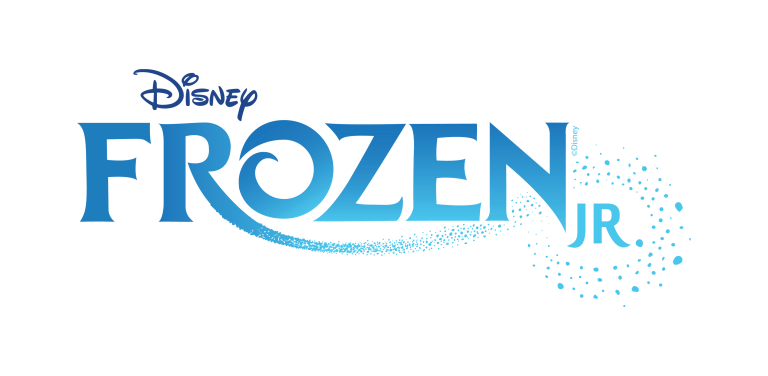 The enchanting modern classic from Disney is ready for your Broadway Junior stars! Frozen JR. is based on the 2018 Broadway musical, and brings Elsa, Anna, and the magical land of Arendelle to life, onstage. The show features all of the memorable songs from the animated film, with music and lyrics by Kristen Anderson-Lopez and Robert Lopez, plus five new songs written for the Broadway production.
A story of true love and acceptance between sisters, Frozen JR. expands upon the emotional relationship and journey between Princesses Anna and Elsa. When faced with danger, the two discover their hidden potential and the powerful bond of sisterhood. With a cast of beloved characters and loaded with magic, adventure, and plenty of humor, Frozen JR. is sure to thaw even the coldest heart! 
Anna
Young Anna, Middle Anna, and Anna are all the young Princess of Arendelle at different ages. Filled with a tremendous amount of light, energy, and love, Anna is a hopelessly optimistic extrovert at all ages, but as she grows older, she longs for connection with others, especially her sister, Elsa. 
Elsa
Young Elsa, Middle Elsa, and Elsa are all the elder Princess of Arendelle at different ages. Next in line for the throne, Elsa has been born with magical powers that can overwhelm her when she becomes afraid and harm others if not handled with care. Fearful of hurting anyone, especially her beloved sister, Anna, Elsa becomes anxious and withdrawn as she grows older, before eventually learning to take control of, and become confident in, her powers which she masterfully uses to manipulate the Snow Chorus.
King Agnarr
The warm-hearted ruler of Arendelle is committed to protecting both his family and the Townspeople from his eldest daughter's powers.  
Queen Iduna
The queen possesses a sense of rightness and kindness that guides her in her protection of her two young girls. A daughter of the Northern Nomads, this queen has the ability to communicate with the Hidden Folk of the mountains and so understands Elsa's powers deeply. 
Pabbie and Bulda
Pabbie and Bulda are the mystical leaders of the Hidden Folk who have a soft spot for "strays." Ever-benevolent, these parental figures want what's best for Kristoff, even if they are a bit misguided in their efforts.
Bishop
The bishop officiates the coronation and passing of the crown to Elsa.
Kristoff 
Kristoff is a hardworking ice harvester. Kristoff has a sarcastic veneer and a rough-around-the-edges exterior that hides a big heart. Taken in by the Hidden Folk when he was young, he loves Pabbie and Bulda dearly, but is a bit of a loner with a reindeer for a best friend- until he meets Anna.
Sven 
Sven is a reindeer of few words, fiercely loyal pal to Kristoff, and loves giving the ice harvester a hard time.
Hans 
The ambitious Prince of the Southern Isles and overlooked thirteenth son of a king. Hans constantly strives to find a way to make good and stand out. He boasts an exceedingly charming facade that fools everyone – including Anna and, ideally, the audience! – into believing he's Prince Charming, when really, he's just a jerk. 
Weselton
A visiting duke who possesses a huge inferiority complex. A bombastic, overbearing sycophant, Weselton's sole purpose is to hobnob with influencers and royalty.
Olaf 
The magical snowman created by Anna and Elsa when they were young. Olaf is endearingly delighted by everything – especially the idea of summer. 
Oaken
An exceedingly cheerful and convivial wandering salesperson and ardent devotee to all things cozy and comfortable.
Ensemble 
Includes the following roles: Townspeople, Snow Chorus, Hidden Folk, Castle Staff, Housekeeper, Butler, Handmaiden, Cook, Steward, Guards, Summer Chorus, Oaken's Family
Cast - ages 7 - 18
Crew - ages 12 - 18
What is the casting / audition process?
All registered participants will receive a role appropriate for their unique abilities.
All those interested in a singing role should prepare one of the music selections. There are non singing roles as well and no one has to sing solo but those who do not sing will not be considered for a solo role.
If an auditioner wishes to be considered for both Anna and Elsa they should prepare both songs for those characters. (Let it Go/First Time in Forever)
Each child is encouraged to choose and practice a character in one of the audition sides.  They should familiarize themselves with all the sides as they may be asked to read any character but they will have the opportunity to read the character/side they practiced. 
The audition for ages 7 - 10  will be a workshop with activities to get to know the kids and evaluate their talents without the pressure of a traditional audition situation.
Those interested in a singing solo should still prepare a music selection and will have the opportunity to sing it by themselves at the end of the hour.
Auditions for 11-18 will be more of a traditional audition in a group setting.  Each participant will sing the song they prepared and we will end with cold readings from the provided sides. Each participant will have a chance to read the side they practiced. 
Roles will be communicated to all participants by email.
How much does the program cost?
Frozen JR. cast -  $175 
Frozen JR. crew - $25 
What is included in the program cost?
The registration fee covers all materials needed for the production, including scripts, costumes, set materials, props, etc.  Each student will also receive a production t-shirt and one complementary ticket to be . 
Actors may be asked to provide basic costume pieces from home, such as shoes, socks/hosiery, jeans/shorts, etc, as well as other personal items, such as hair accessories and make-up.  Any specialty items for costuming will be provided by the theatre.   
Do you have crew or tech positions available?
Yes!  If your child is between the ages of 12 and 18 and interested in lights, sound, props, set painting, stage management, choreography or helping backstage, please sign up for the "tech" class or reach out using the red "Contact Us" button.
Rehearsals will be Saturday mornings from 9-12 starting September 9.  Not all actors will be called for the duration of every rehearsal.
How are rehearsal conflicts handled?
We will do our best to work around conflicts, so please disclose all known conflicts on your audition form.  The rehearsal schedule will be created with conflicts in mind, so knowing this in advance will help the production team make the best use of everyone's time.  Excessive absences may result in a role being re-cast. 
What is the refund policy?
Refunds are available until the cast list is posted.  Once auditions and/or casting have been completed, there are no refunds.
Are parents able to volunteer?
We welcome parent volunteers!  If you have a particular talent or area of interest, please let us know.  
Disney's Frozen Jr. is presented through special arrangement with Music Theatre International. All authorized performance materials are also supplied by MTI.
Audition Scheduling
After registering, you will receive an email directing you to complete your child's audition form.
After completing your audition form you will be emailed a link to schedule your audition. It is important you use this link in order to schedule your proper audition time slot.
Your audition submission email will also include a link to sides you'll be reading at your audition.