In this adult bawdy comedy, four senior women try to fight the shrinking economy and their shrinking pocketbooks by opening up a home phone sex service after receiving an unsolicited obscene phone call!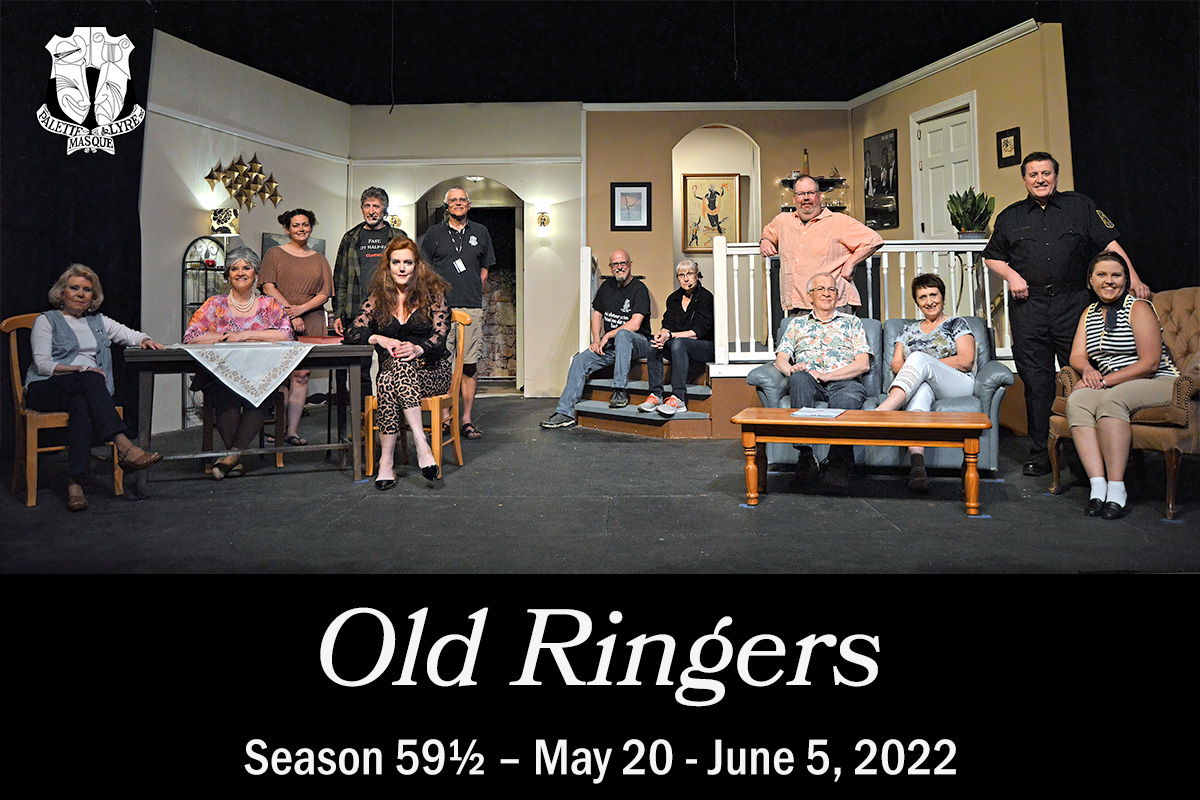 About The Show
In this hilarious comedy, prolific American playwright Joe Simonelli spins a farcical yarn about five New York seniors who come up with a creative way to make some extra cash to combat a shrinking economy and their depleted pocket books. After receiving an obscene phone call during a coffee get together they decide to go into business for themselves by opening a home phone sex service. The only impediment being protagonist Diane's disproving fundamental Christian daughter whom they must keep it a secret from!
Amanda

Hilary Schneider

Diane

Vivian Moller

Verna

Maureen Lavin

Kathy Ann

Dolores Finley (Performances)
Yvonne Alton (Rehearsal)

Rose

Rosanne Mader

Harry

Bob Boyd

Tony

Jim Stahl
Author

Joe Simonelli

Director

Guy Finley

Producer

Randy Margison

Directing Advisor

Jim Behr

Stage Manager

Casey Audrain

Set Design & Build

Mark Audrain

Set Construction

Harold Newton
Matthew Craig

Scenic Painters & Dressers

Regina Reynolds
Kathleen LeFave
Miranda Monticelli
Carlie Richards
Hilary Schneider

Costume Design

Lindsey Yates-Badtke

Costume Assistant

Hailey Badtke

Lighting Design

Ken Albrecht
Mark Audrain
Mark Badtke

Sound Design

Gene LeFave

Lighting & Sound Technicians

Janice Albrecht
Ken Albrecht

Photography

Iva Trocke
Becky Kavka
Guy Finley

Program

Kathleen Lefave

Publicity

Guy Finley
Regina Reynolds
"A comedy masterpiece! Mr. Simonelli has provided a timely take on how four seniors cope with a shrinking .economy and their shrinking pocketbooks! Go see it now!"
"THE CHRONIC LAUGHTER OF A PACKED HOUSE AT THE RIDGEFIELD THEATRE BARN INDICATES THAT THE AUDIENCE WAS GREATLY ENTERTAINED!"
"Go see Old Ringers to experience the lighter side of the economic downturn as told by comic playwright Joe Simonelli. Balancing obscenity with drier subjects like social security checks, keeps the play believable but doesn't detract from its raucous, crowd pleasing comedy!"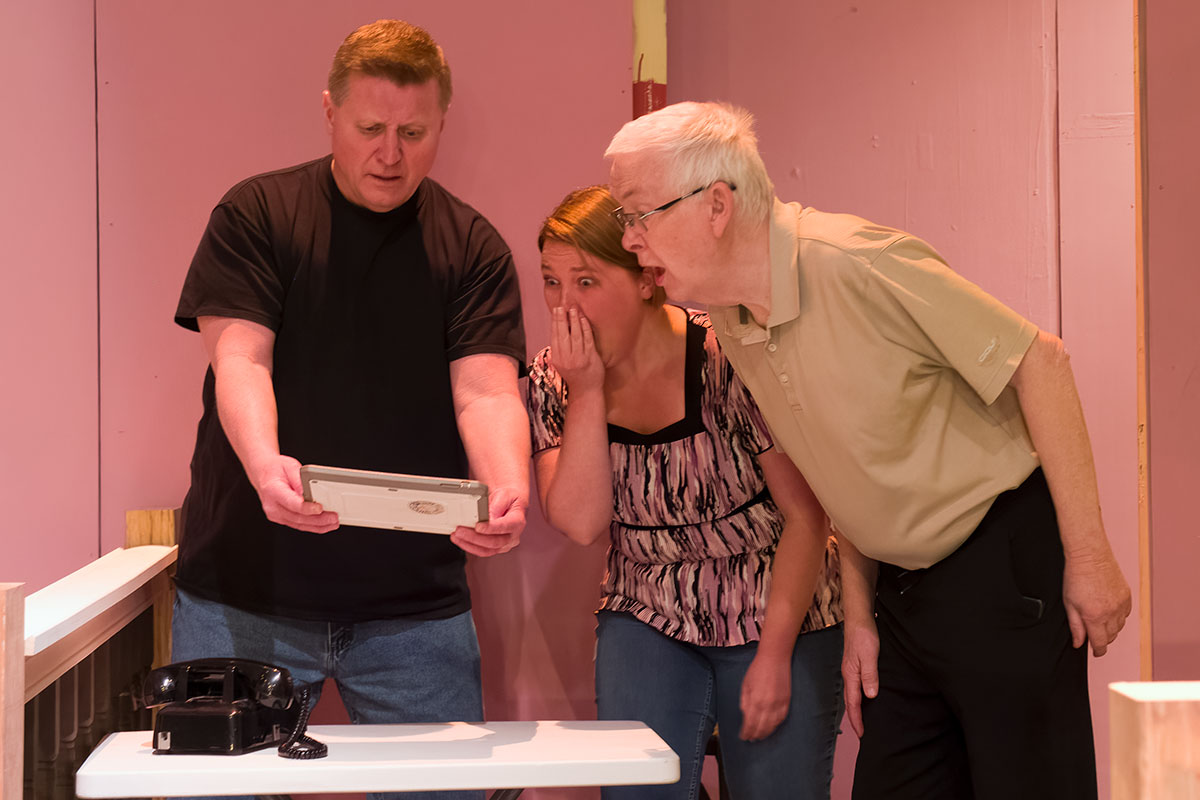 Lake County News Sun's Sheryl Devore interviewed Old Ringers director Guy Finley to take a look at our latest production. Sheryl gets Guy's thoughts on …