January 31 - February 16, 2020
Adapted by Patrick Barlow
Mix a Hitchcock masterpiece with a juicy spy novel, add a dash of Monty Python and you have The 39 Steps, a fast-paced whodunit for anyone who loves the magic of theatre!
About The Show
This two-time Tony® and Drama Desk Award-winning treat is packed with nonstop laughs, over 150 zany characters (played by a ridiculously talented cast of four), an onstage plane crash, handcuffs, missing fingers, and some good old-fashioned romance!
In The 39 Steps, a man with a boring life meets a woman with a thick accent who says she's a spy. When he takes her home, she is murdered. Soon, a mysterious organization called "The 39 Steps" is hot on the man's trail in a nationwide manhunt that climaxes in a death-defying finale! A riotous blend of virtuoso performances and wildly inventive stagecraft, The 39 Steps amounts to an unforgettable evening of pure pleasure!
Richard Hannay

David Gasior

Annabella Schmidt / Margaret / Pamela

Erin Booth

Clown 1

Liam Bell

Clown 2

Charlie Sommers
Adapted by

Patrick Barlow

From the novel by

John Buchan

From the movie by

Alfred Hitchcock

Licenced by

ITV Global Entertainment Limited and an original concept by Simon Corble and Nobby Dimon

Director

Casey Audrain

Producer

Paula Mantas

Technical Director

Mark Audrain

Stage Manager

Randy Margison

Assistant Stage Manager

Rose Stevens

Custume Design

Lindsey Badtke
Jessica Augustine

Scenic Design

Dave Zawrotny

Sound & Projection Design

Guy Finley

Piano

Paul Bleadow

Sound & Projection Operator

Jennifer Biel Franco

Set Crew

Chris Heilgeist
Heidi Zapp
Presented by special arrangement with Samuel French, Inc.
"Theatre at its finest! [...] Absurdly enjoyable! This gleefully theatrical riff on Hitchcock's film is fast and frothy, performed by a cast of four that seems like a cast of thousands."
"PM&L's production is riotously fun and well worth the ride to Antioch. It's also probably one of the best productions I've seen on that intimate stage."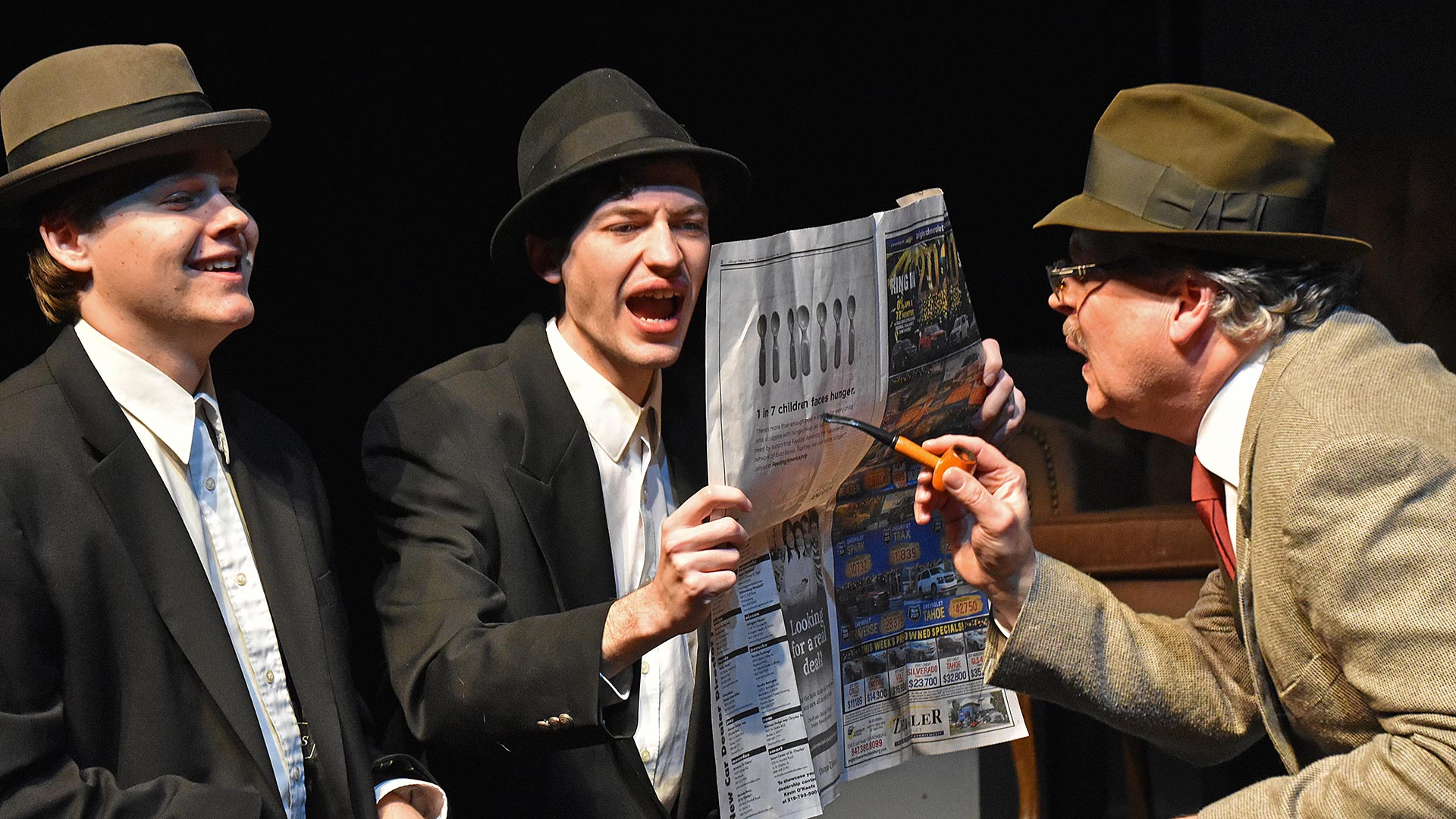 Regina Belt-Daniels of The Northwest Herald took in our opening weekend of The 39 Steps and clearly loved what she saw! The mayhem and zaniness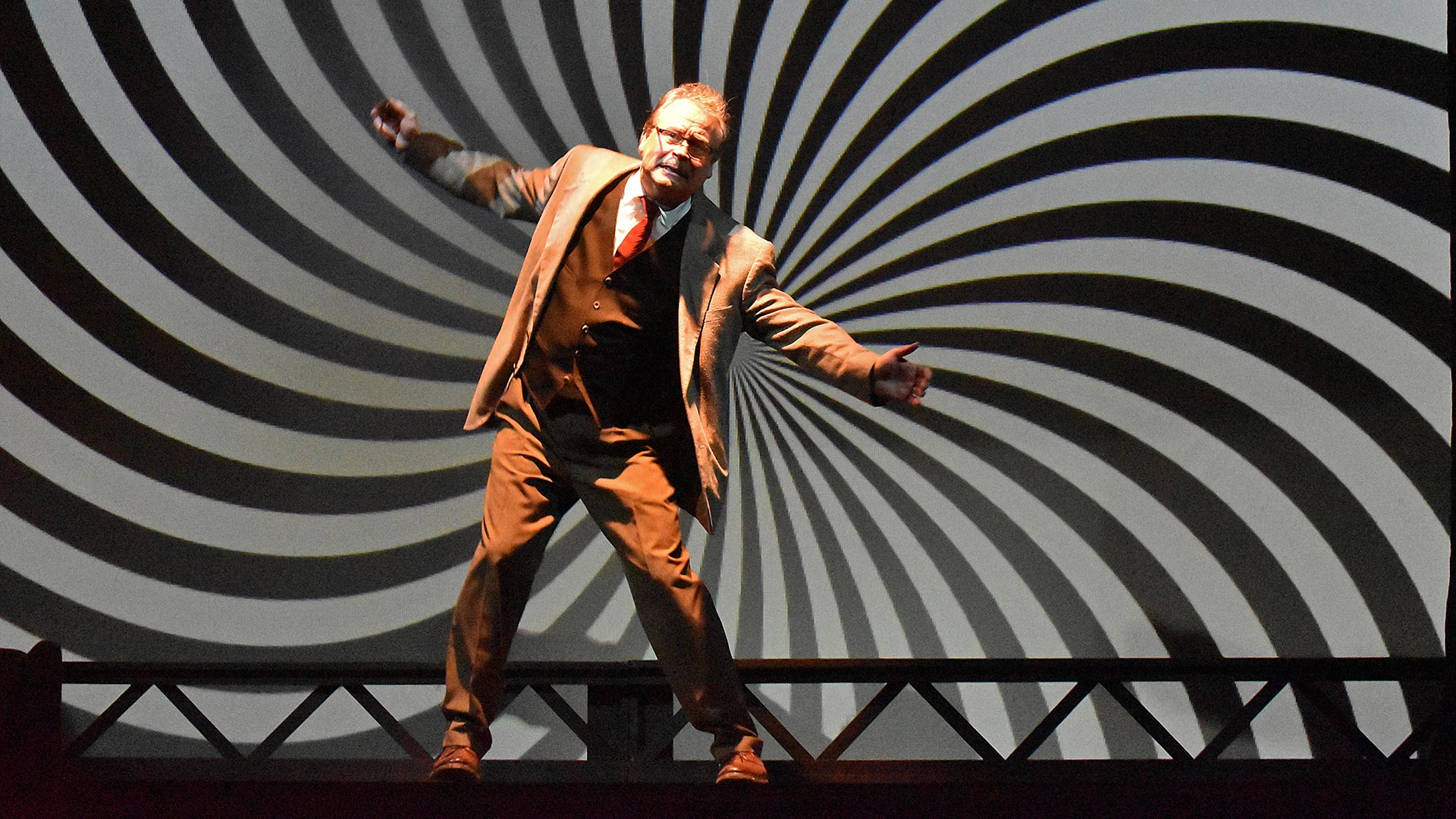 Our good friends to the north featured our latest show, The 39 Steps, in The Kenosha News. Liz Snyder breaks down the production and what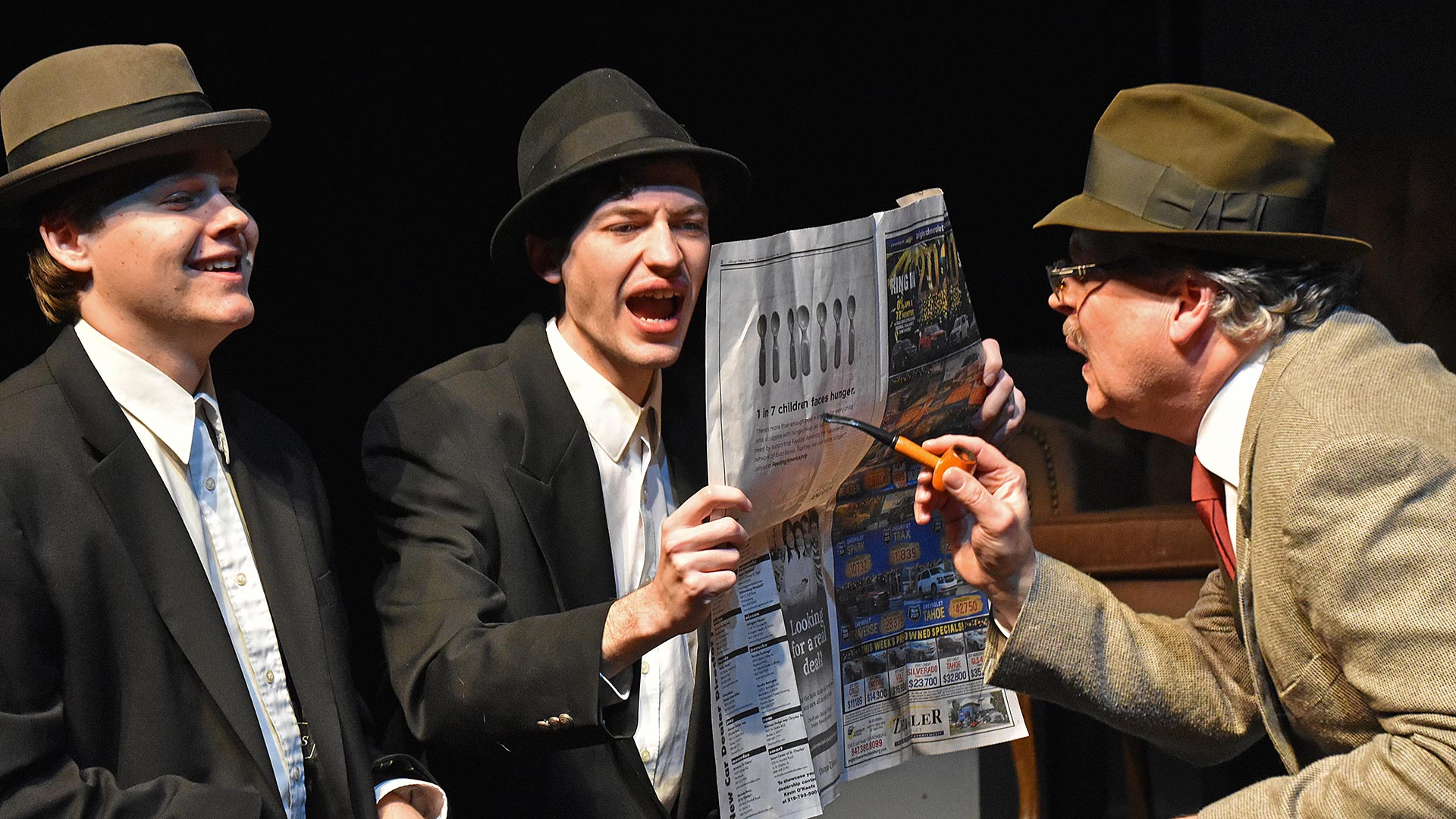 Looking for more information on our latest production, The 39 Steps? The Daily Herald takes a deep dive into this wild and crazy production you're