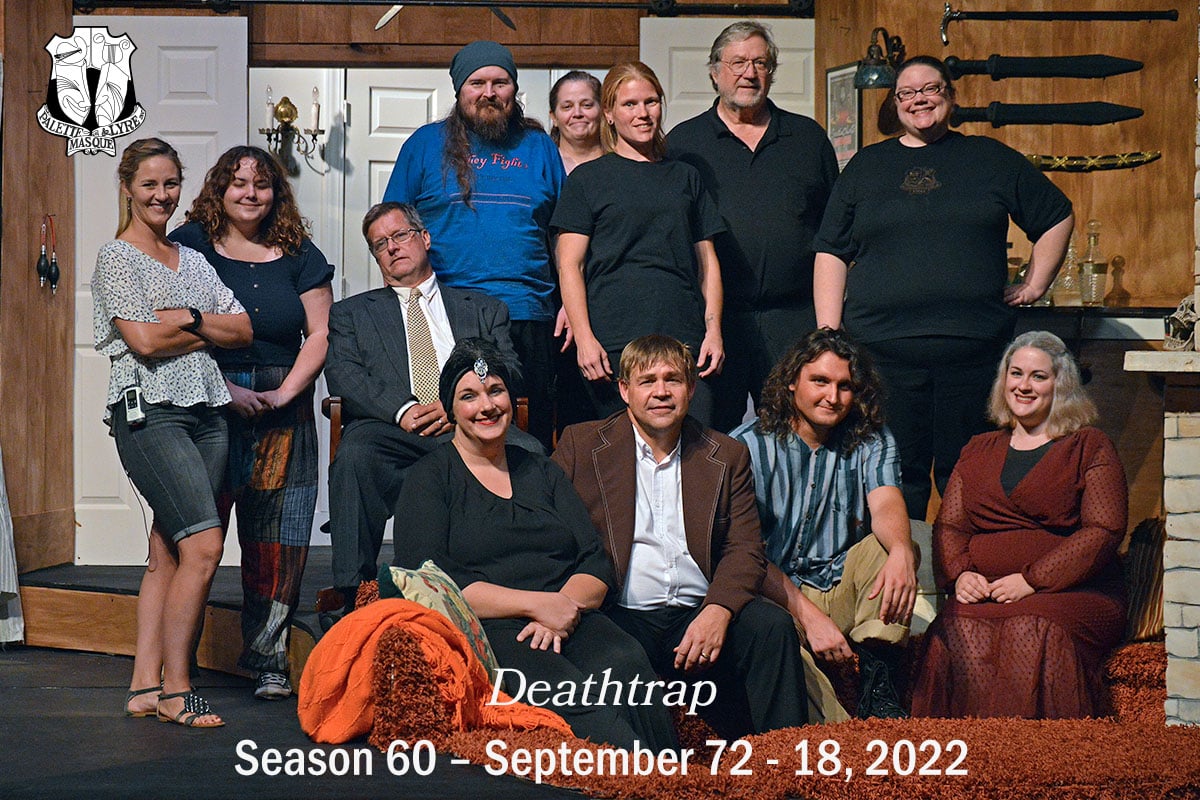 "Two-thirds a thriller and one-third a devilishly clever comedy… Suspend your disbelief and be delighted. Scream a little. It's good for you." — Cue Magazine.
Sidney Bruhl

Jeff Harding

Myra Bruhl

Erin Booth

Clifford Anderson

Nate Kirk

Porter Milgrim

Mark Audrain

Helga ten Dorp

Sheri Warren
Author

Ira Levin

Director

Adam Armstrong

Producer

Betsy Grindol

Stage Management Team

Katie Armstrong
Heather Kearney

Fight Choreographer

Adam Armstrong

Fight Captain

Isaac Armstrong

Set & Lighting Design

Mark Audrain

Sound Design

Guy Finley
Nic Cicerale
Joey Rundlett

Sound & Lighting Operators

Ashlan Poe
Sydney E. Koslica

Costume Design

Samantha Pinneo

Props

Jim Sands

Rehearsal Prompter

Kristy Warren

Set Construction, Painters & Dressers

Matt Craig
Regina Reynolds
Samantha Breunig
Jeff Harding
Ken Albrecht
Christen Dominguez
Miranda Monticelli
Comfortably ensconced in his charming Connecticut home, Sidney Bruhl, a successful writer of Broadway thrillers, is struggling to overcome a dry spell that has resulted in a string of failures and a shortage of funds. A possible break in his fortunes occurs when he receives a script from a student in the seminar he has been conducting at a nearby college — a thriller that Sidney recognizes immediately as a potential Broadway smash.