Guess Who's Coming To Dinner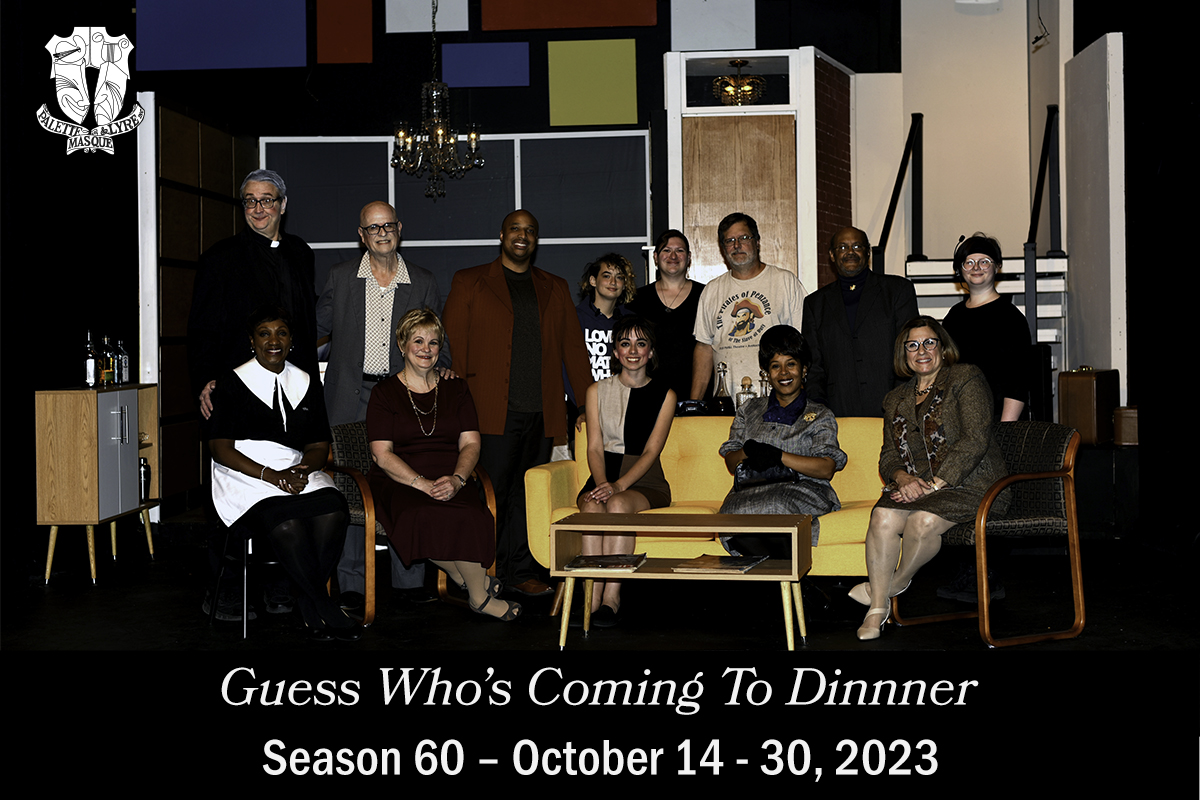 A progressive white couple's proud liberal sensibilities are put to the test when their daughter brings her black fi ance home to meet them in this fresh and relevant stage adaptation of the iconic film Guess Who's Coming To Dinner.
Tillie Binks
Diana Barber

Hilary St. George
Paula Mantas
Christina Drayton
Chris Jones
Matt Drayton
Jim Behr
Joanna Drayton
Eleanor Wells
Dr. John Prentice
Darius Russelle
Monsignor Ryan
John Haderlein
John Prentice
Joe Russell
Mary Prentice
Lesley Bracero
Author

Todd Kreidler

Based On the Screenplay

Guess Who's Coming To Dinner by William Rose

Director

Mark Audrain

Producer

Jennifer Franco

Stage Manager

Becky Kavka

Asst. Stage Manager

Kellie Smouse

Set Design & Construction




Mark Audrain

Set Build & Painting


Matthew Craig

Jim Sands

Harold Newton




Nate Kirk

Kathy LeFave

Kellie Smouse

Regina Reynolds

Miranda Monticelli

Costume Design

Lindsey Badtke

Sound Design

Gene LeFave

Lighting Design

Ken Albrecht
Mark Audrain

Lighting/Sound Tech

Hailey Badtke

Poster Distribution

Glenn Szalkowski
Regina Reynolds

Photography

Iva Trocke


Blindsided by their daughter's whirlwind romance and fearful for her future, Matt and Christina Drayton quickly come to realize the difference between supporting a mixed race couple in your newspaper and welcoming one into your family — especially in 1967. But they're surprised to fi nd they aren't the only ones with concerns about the match, and it's not long before a multi-family clash of racial and generational diff erences sweeps across the Draytons' idyllic San Francisco terrace. At the end of the day, will the love between young Joanna and John prevail? With humor and insight, Guess Who's Coming To Dinner begins a conversation sure to continue at dinner tables long after the curtain comes down.