by Charles Dickens
Adapted by Lou Jones
The holidy classic returns for another night with Scrooge on the PM&L stage.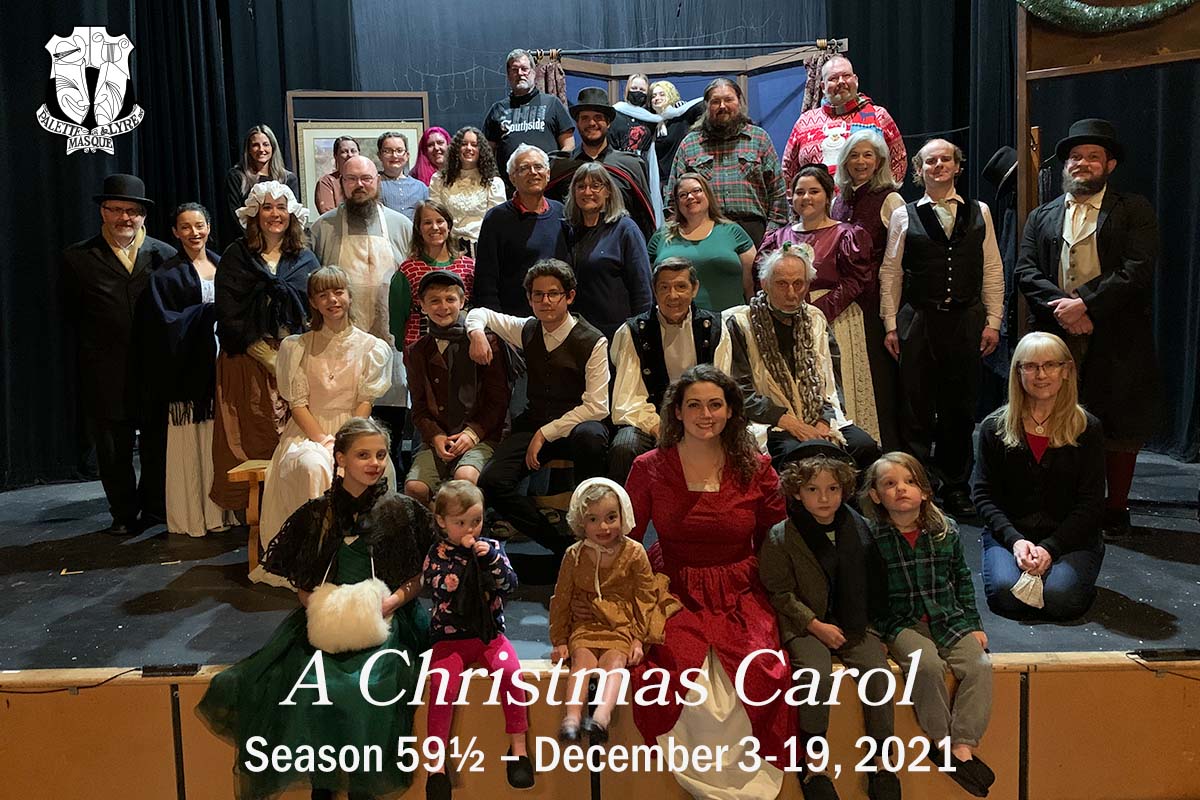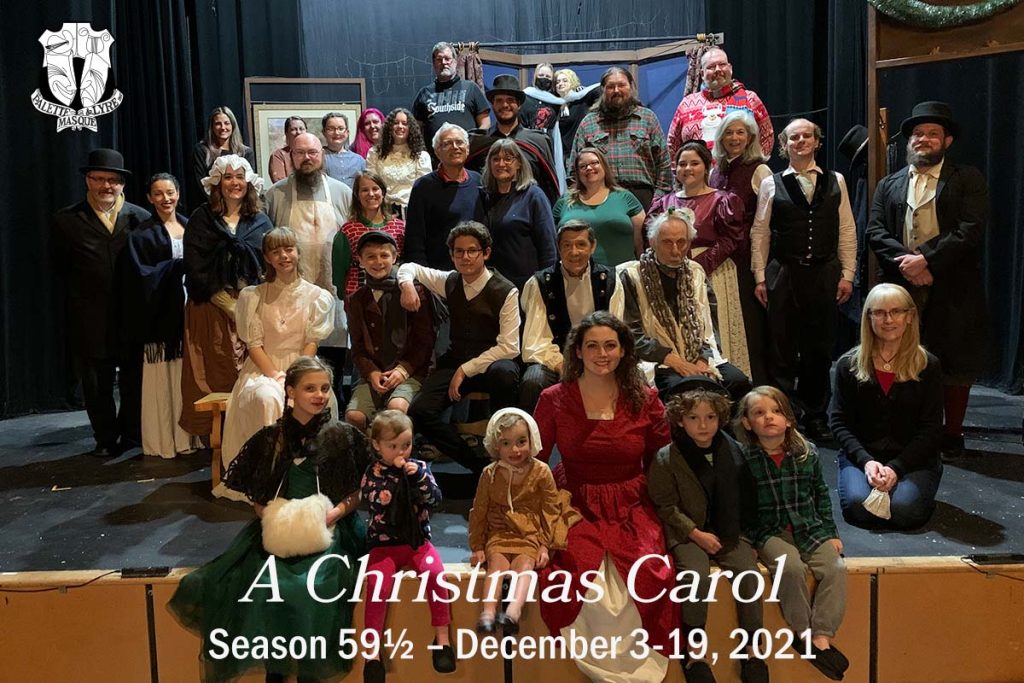 About The Show
PM&L is proud to present A Christmas Carol for our fourth decade. In this version, adapted by the late PM&L member Lou Jones, audiences young and old alike are treated to the classic tale of reluctance, regret, and redemption.
Ebenezer Scrooge

Glen Stevens

Fred

Matthew Craig

Bob Cratchit

Scott Badtke

Mrs. Cratchit

Lindsey Yates-Badtke

Ghost of Christmas Past / Ensemble

Hailey Badtke

Ghost of Christmas Present

Guy Finley

Ghost of Christmas Future

Mark Audrain

Ghost of Jacob Marley / Ensemble

Tom Hausman

Fred's Wife / Ensemble

Elizabeth Invergo

Phoebe / Caroline

Danielle Coe

Laundress / Ensemble

Regina Reynolds

Undertaker / Ensemble

Jeffrey DuBois

Emily Cratchit / Ensemble

Emily Malcolm

Fan / Ensemble / Tiny Time Understudy

Pepper Rathman

Young Scrooge / Peter Cratchit

Matthew Zurawski

Belle / Martha Cratchit

Ella Kohlmeier

Belinda Cratchit / Ensemble

Penny Badtke

Baby Cratchit

Elsie Badtke

Turkey Boy / Ensemble

Kingston Davis

Mr. Fezziwig / Ensemble

Adam Armstrong

Narrator / Ensemble

Katie Armstrong

Dick Wilkins / Ensemble

Josh Armstrong

Old Joe / Ensemble

William Quan

Charwoman / Ensemble

Carolyn Florczyk

Tiny Time Cratchit

Malcolm Armstrong
Tobias Badtke
Author

Charles Dickens

Adaptation

Lou Jones

Director

Casey Audrain

Producer

Adam Armstrong

State Manager

Randy Margison

Stage Runner

Penny Wurster

Scenic Design

Mark Audrain

Scenic Construction & Dressers

Adam Armstrong
Josh Armstrong
Ken Albrecht
Matthew Craig
Regina Reynolds
Jay Zurawski
Matthew Zurawski
Nancy Zurawski

Properties

Casey Audrain
Kathleen LeFave

Costumes

Lindsey Yates-Badtke

Costume Dresser

Jessica Malcolm

Choreography

Madison Mantas

Vocal Director

Nicole Heyl

Rehearsal Accompanist

Paul Bleadow

Sound Design & Operation

Gene LeFave

Lighting Design & Special Effects

Mark Audrain

Lighting Technician

Ken Albrecht

Photography

Guy Finley
Iva Trocke

Program

Kathleen LeFave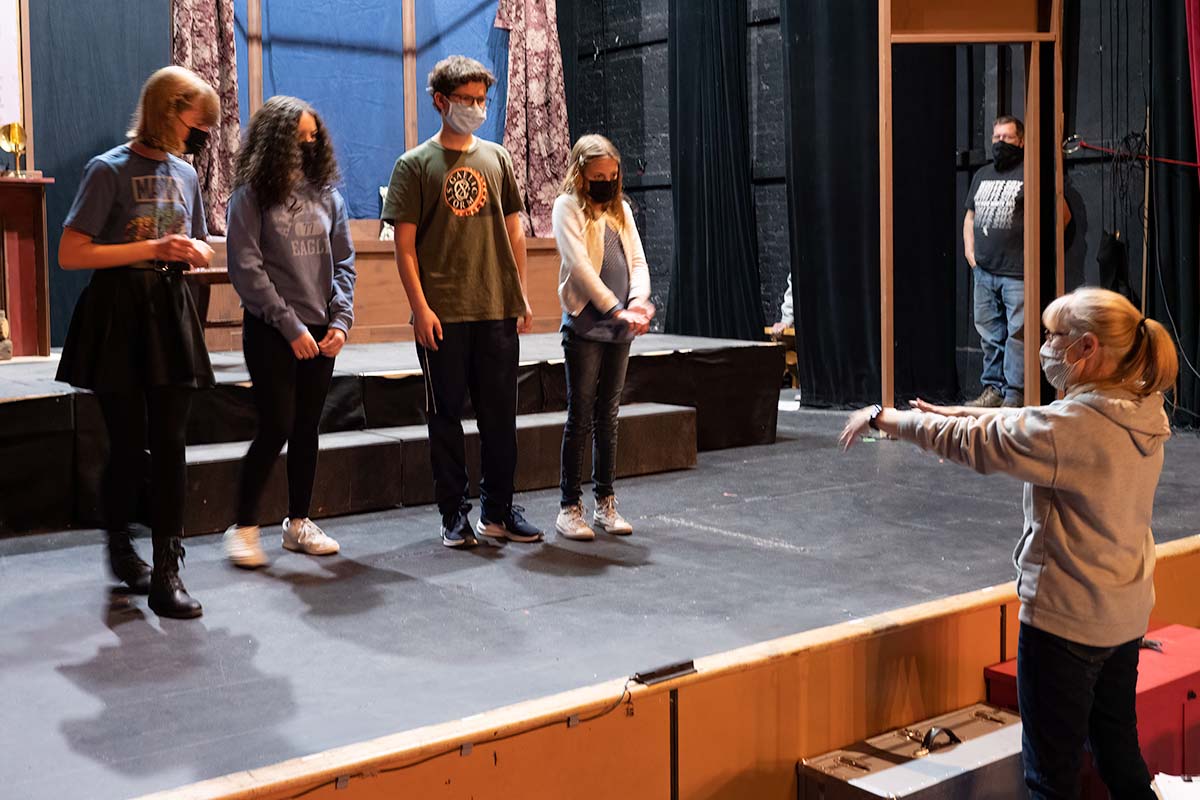 Looking for more information on our latest production of A Christmas Carol? Sheryl Devore of the Lake County News-Sun interviews some of our cast and