March 25 - April 10, 2022
Williams' intensely personal and brilliantly tender masterpiece exposes the complexity of our memories, and the ways in which we can never truly escape them.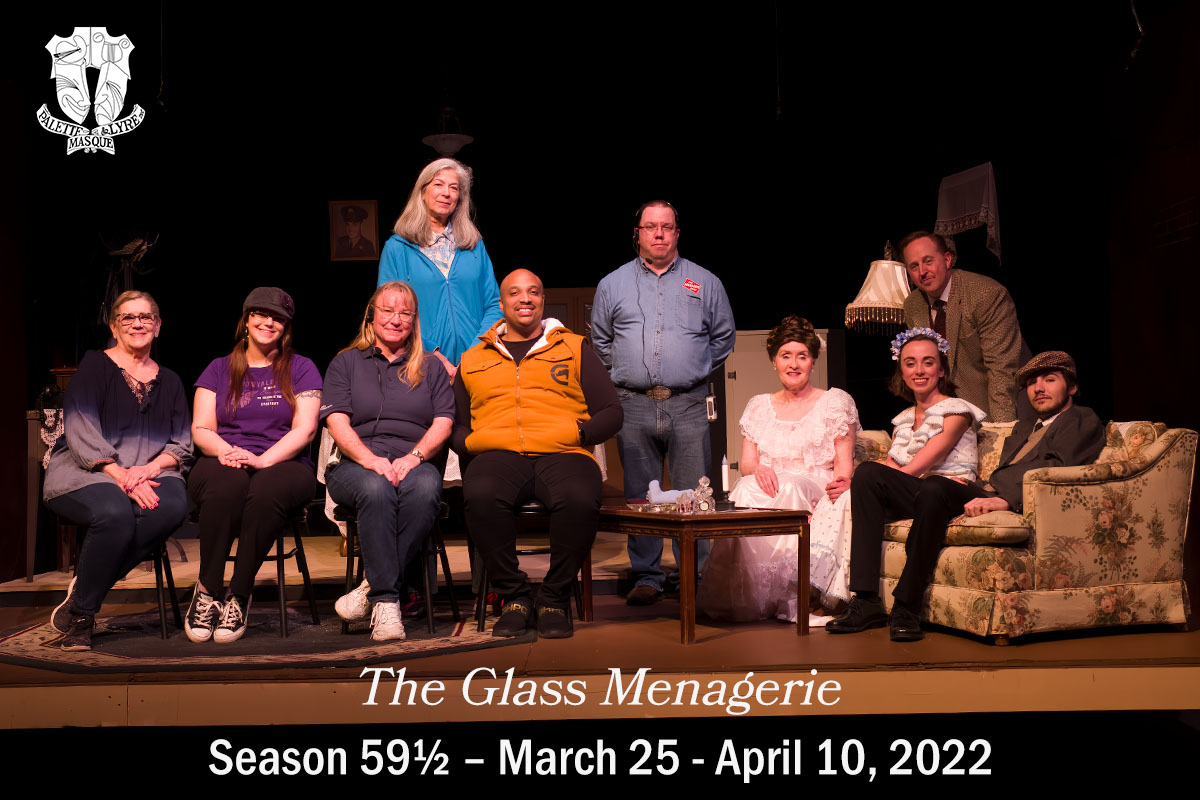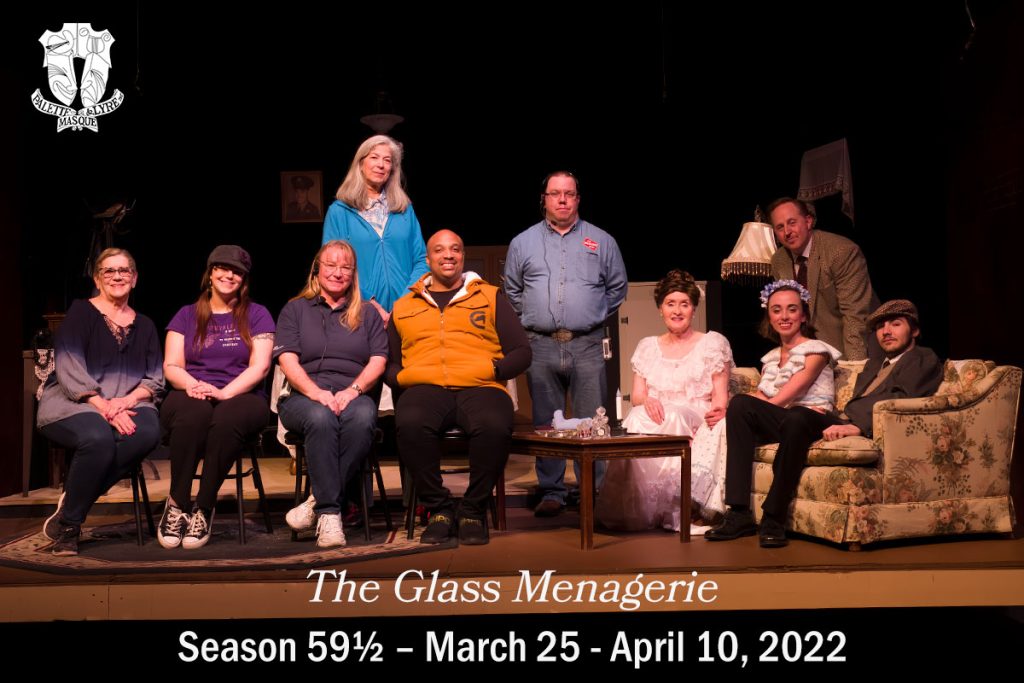 About The Show
A theatrical piece of distinct power, with some of Tennessee Williams' most potent lyricism,
The Glass Menagerie
is a memory play as told to us by Tom Wingfield, a merchant marine looking back on the Depression years he spent with his overbearing Southern genteel mother, Amanda, and his physically disabled, cripplingly shy sister, Laura. While Amanda strives to give her children a life beyond the decrepit St. Louis tenement they inhabit, she is herself trapped by the memory of her life past-- a life of cotillions and suitors and wealth, now long gone. Tom, working at a shoe factory and paying the family's rent, finds his own escape in drinking and going to the movies, while Laura pours her energy into caring for her delicate glass figurines. Tom, pressured by his mother to help find Laura a suitable husband, invites an acquaintance from the factory to the apartment, a powerful possibility that pushes Amanda deeper into her obsessions and makes Laura even more vulnerable to shattering, exposed like the glass menagerie she treasures. —
Rebecca Ballenger, StageAgent
The Glass Menagerie is presented by arrangement with Dramatists Play Service, Inc. on behalf of The University of the South, Sewanee, Tennessee.
Amanda Wingfield

Helen Harold

Tom Wingfield

Anthony Mannion

Laura Wingfield

Eleanor Wells

Jim O'Connor

Matthew Leptich
Author

Tennessee Williams

Director

Darius Russelle

Producer

Jennifer Franco

Stage Manager

Janice Albrecht

Assistant Stage Manager

Madison Mantas

Scenic Designer

Mark Audrain

Costume Coordinator

Lorrie Ferguson

Sound Design

Mike Kavka

Lighting Design

Mark Audrain
Mark Badtke
Ken Albrecht

Scenic Builders

Harold Newton
Gerard Wurster
Ken Albrecht
Matthew Craig

Scenic Painters & Dressers

Samantha Breunig
Sayla Wilken
Connor Lotz
Miranda Monticelli
Regina Reynolds
Kathleen LeFave

Sound Technician

Harold Newton

Lighting Technicians

Rick Cannon
Miranda Monticelli

Photography

Guy Finley
Iva Trocke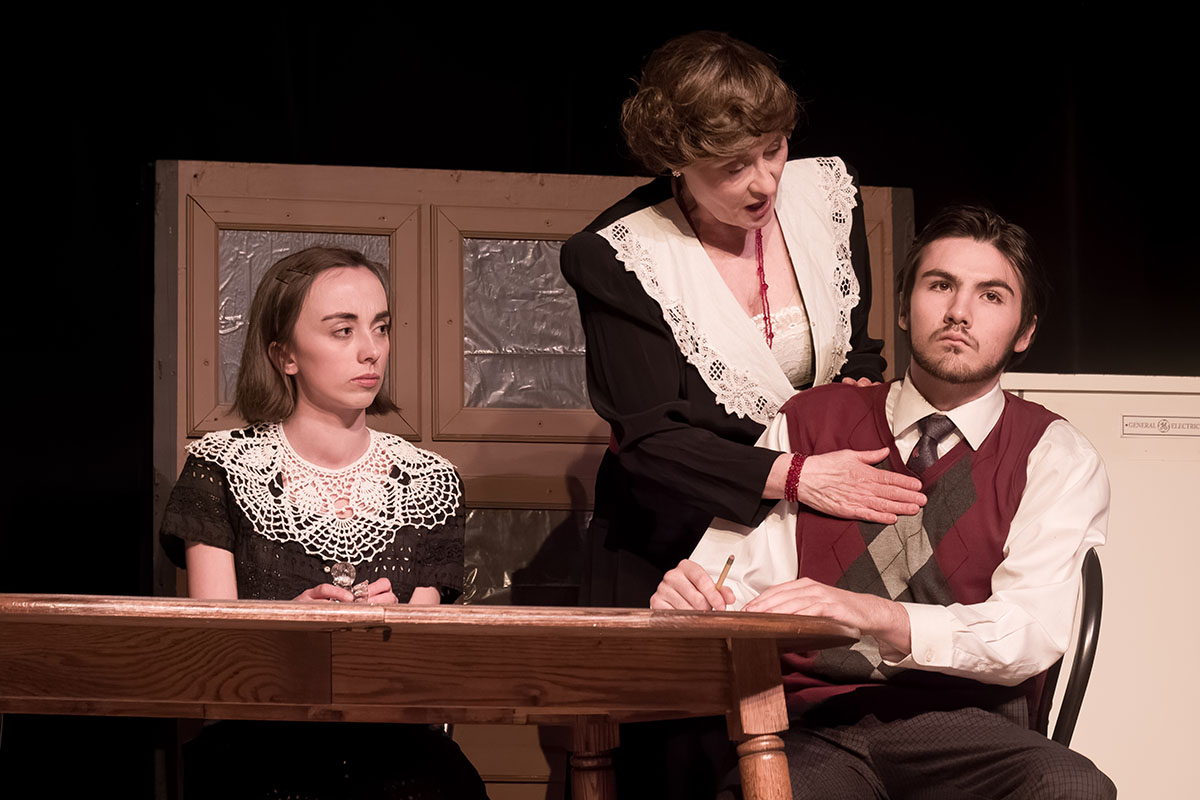 "What a delight to experience a truly enduring classic live onstage again," is the verdict from Northwest Herald's Regina Belt-Daniels. Ms. Belt-Daniels praises many aspects of