September 20 - October 6, 2019
A classic farce from England's master farceur.
Guaranteed to leave you in stitches.
About The Show
Britain's master farceur (Two Into One, Run For Your Wife, et al. ) is at it again. Set in a hospital, It Runs in the Family contains the usual assortment of farcical nuts running in and out of doors mistaking everybody for someone else, as Dr. Mortimore tries to fend off a paternity suit, an ex wife, a punkish son and various other lunatics so that he may, at last, deliver the Ponsonby Lecture in an international conference.
Dr. David Mortimore

Matthew Leptich

Dr. Hubert Bonney

Matthew Craig

Dr. Mike Connelly

Donny Myers

Jane Tate

Erin Booth

Rosemary Mortimore

Heather Kearney

Leslie Tate 

Julian Wilkerson

Matron

Chris Jones

Sir Willoughby Drake

Leo Kalisz

Sister

Bonnie Hart

Sergeant Connelly

Chris Brouton

Bill Lesley

Terry O'Brien

Mother Bonney

Dianne Hosken
Author

Ray Cooney

Director

Jim Behr

Producer

Michelle Self

Stage Manager

Hilary Schneider

Assistant Stage Manager

Laney Bell

Scenic & Lighting Design

Mark Audrain

Sound Design

Mike Kavka

Costume Design

Lindsey Badtke
Produced by special arrangement with Samuel French, New York, New York.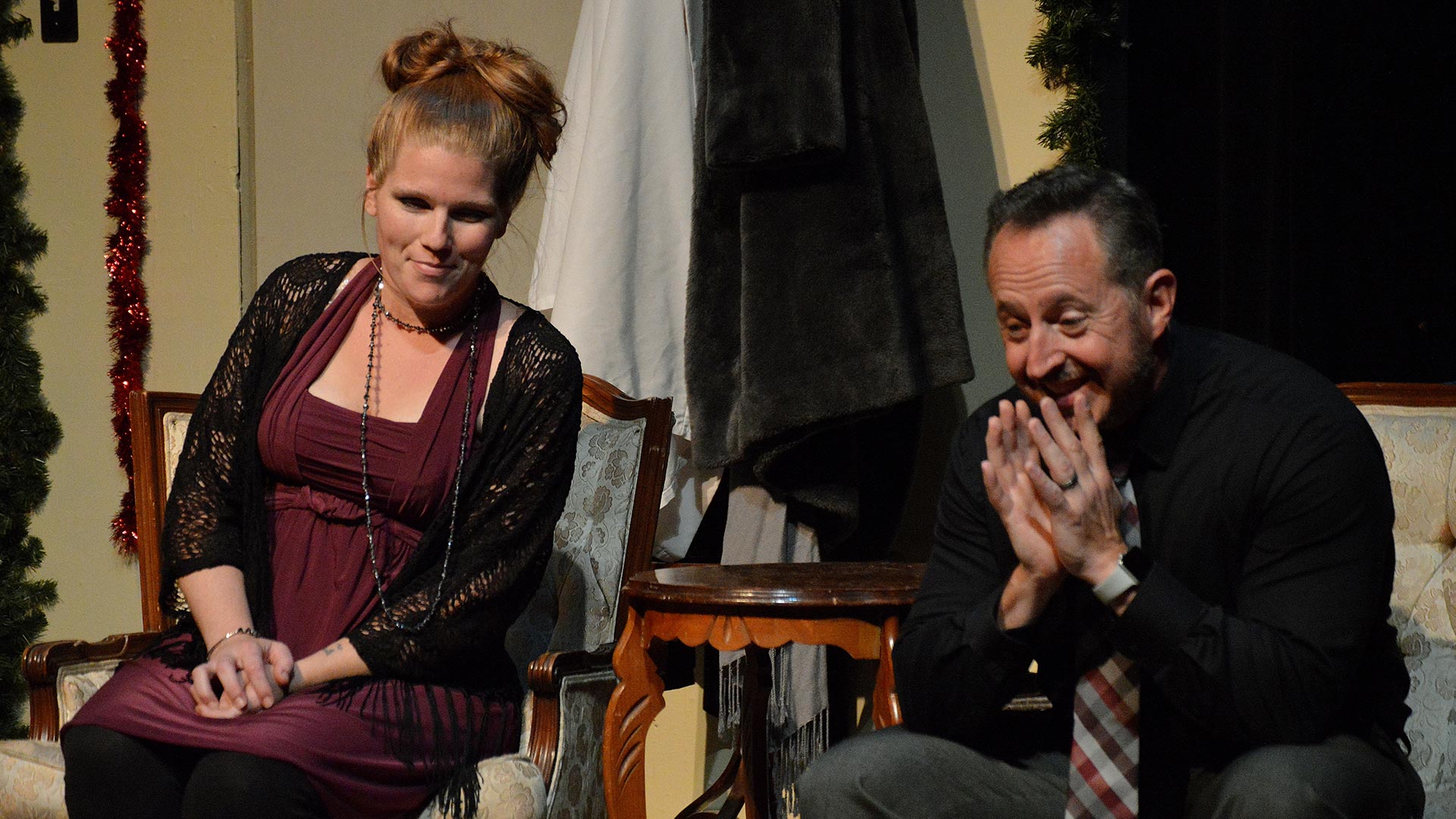 It Runs in the Family
The rave reviews continue to pour in for our latest production, It Runs in the Family. Correspondent Regina Belt-Daniels in her review calls the show
The actors were spot on with their roles and this comedy will keep you laughing all night. There is something to keep you entertained every step of the way through this play. Don't miss it!!
We LOVED the show! Hysterical throughout. Very well cast, excellent performances. We're telling everyone we know to go! My only regret was that I was too shy to be the first one to stand up with a standing ovation. It deserved it.
My glasses steamed up with laughter...A must for the bruised in spirit and the young at heart.
Tickles the funny bones quite shamelessly
As in every good farce from Ben Travers to Joe Orton, the location becomes a madhouse filled with an epidemic of unbridled lunacy