Dear PM&L Theatre family,
Thank you for your continued support over the past months throughout lockdown. I hope this finds you all well! The health and safety of our audiences, volunteers, and staff is the highest priority for PM&L Theatre.
I am excited to share that we are now taking steps towards reopening the doors to our theatre!
When we reopen, we are clear that our focus has to be two-fold: supporting our community through arts, culture, and creativity; and ensuring the financial sustainability of PM&L.
We are hard at work behind the scenes preparing to reopen. Here are the dates for our first two, three-weekend, full-scale productions:
Ripcord, October 8, 2021 – October 24, 2021
A Christmas Carol, December 3, 2021 – December 19, 2021 
Preceding our opening, a virtual presentation of two one-act plays, Sweet and Twenty and Yesterday, will be offered later this summer. This fundraising event will allow us to engage with you in the comfort of your own home. We will announce additional details soon.
As a soft-opening, we will offer a special event performance of Einstein in September; we will announce details and dates shortly.
We also plan to host a special event in November, so stay tuned.
We will soon be announcing a half-season that will start in January before we get ready to celebrate our delayed "60th Diamond Anniversary Season" in the Fall of 2022.
Our box office remains closed for the time being, so no action is needed on your part just yet. We are continuing to work on integrating a new ticketing platform that will enhance your ordering process and allow PM&L to offer new features. These new features include personal logins that will track your tickets, season passes, and donations with PM&L. We are still establishing ticket prices for the upcoming performances and options for season pass holders with outstanding credits. We will be in touch again as details become available.
During the pandemic, we have upgraded the facility to be fresh, clean, and safe for all to enjoy. These upgrades include touchless soap dispensers in restroom facilities, hand sanitizer dispensers, touchless bottle fill stations for our performers and volunteers, protocols to clean all surfaces pre and post-show, and an updated air filtration system for the entire building.
In addition, our volunteers and staff are taking the following precautions:
Agreeing to temperature checks, if requested.
Maintaining a 6-foot social distance unless agreed upon by all parties.
Continuing to wear masks in the building if not fully vaccinated. Regardless of vaccination status, anyone who prefers to wear a mask is encouraged to do so.
Maintaining good handwashing habits.
Sanitizing and disinfecting hard surfaces after contact.
Signing in and out when entering the building.
If a staff member or volunteer is feeling sick, we are asking that they stay home.
We are continuing to monitor CDC and Illinois guidelines assuring compliance with current health and safety protocols while being mindful that flexibility is required as guidelines continue to change.
Please follow us at here and our Facebook Page for updated information.
If you'd like to email us, we'll do our best to answer questions that were not here. Please feel free to email [email protected].
Our patrons are at the heart of PM&L. We are grateful to you and your continued patience as we work to see you "Live on Main Street" soon!
All the best,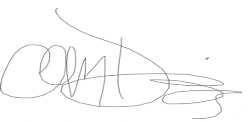 Christen M. Dominguez
President
Palette, Masque & Lyre, Inc.