Dear PM&L Theatre family,
As a valued member of our theatre community, I hope that you are safe and well during these difficult and uncertain times. We wanted to share an update with you, as a loyal supporter.
Your wellness and safety is our highest priority. Therefore, it has become clear that we must reschedule the two remaining shows in Season 59 (Angels In America and Annie), our StageStruck Summer youth production of The Little Mermaid Jr., and the opening of our 60th season until we have state and national guidelines that clear us to open for social gatherings. We will announce new dates and performance details as soon as they become available.
Thank you for your continued patience as we take the necessary time to determine the best plan of action to accommodate your reservations and season tickets. If you have tickets for Season 59, our box office staff will contact you as soon as we have a solid plan in place. However, if you have an urgent concern, please email our box office at [email protected]. We are so thankful to the generosity of our patrons who have sent wonderful notes, donations, and who have opted to donate their tickets because they feel they are part of the PM&L family. The kindness shown has brought me to tears many times over the past few months.
We look forward to giving you the wonderful performances you expect from PM&L and are especially excited to begin celebrating our 60th Anniversary with you. We will continue to closely monitor the changing guidelines to make the best decisions on how and when to bring our theatre back to life. We will continue to provide updates through our website and social media feed as details become available.
Thank you for your continued patronage and understanding. I wish you good health and safety during these difficult times. We hope to see you in the audience again soon!
"I regard theatre as the greatest of all art forms, the most immediate way in which a human being can share with another the sense of what it is to be a human being." ~ Oscar Wilde
With great appreciation,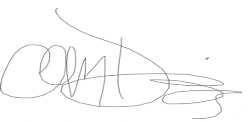 Christen M. Dominguez
President
Palette, Masque & Lyre, Inc.